New York Adult Romance Parties
Hello my name is Chantelle. Thank you for taking a minute out of your time to review my products, services and potential career opportunity. I am just a regular girl just like you. I am a mother, sister, daughter, friend, significant other to someone. The only difference is I have a passion for Passion so I studied it A LOT and continue to do so today. I had no idea what to do with all of my information because there really is not an established name for someone like me. I like to call myself a Sensuality Expert or better yet a master in the art of turn on. Enter "Intimate Tickles" where I have been given a platform to do what I love and share my knowledge with their amazing products in a way that allows me to make both money and a difference in the lives of countless sexually active adults in the WNY area.
There is nothing sexier than a woman who has unapologetically given herself PERMISSION to know herself and just BE herself. I educate Women, Men and Couples of ALL compositions on male and female anatomy while offering safe and healthy options for pleasure along with a variety of products from mild to wild depending on your individual needs and erotic level of enjoyment.
It is my passion to use my gift of TURN ON to TURN ON the minds of the women and men that I encounter so that I might inspire them to let their erotic creative nature loose in their bedrooms helping to enhance a healthy sex life and breathe life back into a flailing one. It is my absolute pleasure to assist you with creating an atmosphere that is safe and inviting to the senses for you when you are alone or with your partner. Once again thanks for your time and attention. I look forward to working with YOU.
---
I am a Certified Sexuality Coach with a certification from Dr. Rachael Institute.

With bath & body, massage, relaxing serums, soothing serums, total shave protection, body dews, and so much more – it's a close CLOSE encounter of the "aaaah" kind! When you are ready to reDiscover the joy of playtime, there's a vacant swing waiting for you in our sensual playground.
In Love, we are Deryk and Virginia. In business we are Intimate Tickles LLC., Adult Romance Parties. As a couple with 25 years in the home party plan business, 30 years experience in web design and online marketing, 20 years of corporate law, 30+ years in parenting (and still learning!), and almost half a centuries experience in life – we chose to embark upon the world of adult romance and sex toys party business.
Discover Romance Discover Tickle Toy Parties
Intimate Tickles LLC is so much more than a romance home party company. As experts in the industry we've focused our product line on body safe materials and we seek out new and inventive products from aluminum, glass, wood, ceramix, stainless steel, and the best silicone products on the market.
Our Mission: At Intimate Tickles, it's not just that we love what we do; it's what we do for you that keep us motivated to improve. Our mission has always been to empower people and to give everyone a safe environment to learn about sexual health, enhancement, and to give them the permission to learn new ways to take their relationship beyond boundaries, strengthen the romance, and to encourage open communication. It's these goals that have made Intimate Tickles one of the premiere adult toy & romance party companies in the industry.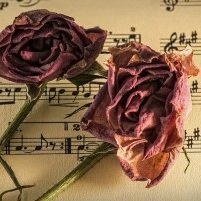 We offer everything from enhancing products to lingerie, spa products to intimate furniture, pheromone induced products to lotions and potions, and of course things that go buzz.
As one of the newest and growing romance enhancement home party plan companies in the country, Intimate Tickles LLC is dedicated to providing superior customer service and tasteful presentations of our high quality products.
We are proud to be enriching our customers' lives and intimate relationships through education and sensual products designed to enhance romance and pleasure.
Allow Us To Provide The Spice Of Your Party!
With you as the host, and our collection of toys, games, whit, and charm, we are excited to provide you with the best reason to get all your friends together ever!